Valentine's Week: The Days of Celebrating Love!
February 14 – the Valentine's Day, every year, this is one of the most treasured days for people in love. People all around the world celebrate this joyous occasion with their loved ones. Cherishing their infinite moments and remembering their journey together, this is the occasion wherein they express their passion and gratitude for one another.
This festivity begins from a week prior to it. Each day celebrates love in the form of a precious token. Let us see these days in detail and understand its purpose.
Rose Day:
The Valentine's week begins with the Rose Day. Celebrated on 7th February every year, this day is celebrated to make the other person know how you feel. Different colors of roses are presented, which symbolize different feelings.
Red symbolizes passionate and romantic feelings.
Orange is for the desire to understand someone better.
Yellow is for the people whom you care about.
White is the sign for purity and secrecy.
Lavender is when you fall in love at the first sight.
Pink symbolizes gratitude and admiration.
Propose Day:
As the name suggests, this day is for people who propose their love interests and commence their beautiful relationship. It is celebrated on 8th February every year. With many sweet and unique ideas, people express their deep love for one another and begin the roller coaster ride!
Chocolate Day:
9th February each year is one of the best days of the valentine week and an absolute paradise for people with a sweet tooth. The couple gift one another with chocolates and hope their love remains sweet forever.
Promise Day:
This is celebrated on 10th February. This day, the couple makes vows and promises to each other. No matter how significant or trifling the promises are, they strengthen the bonds of love and consolidate their relationship to another level of sincerity.
Teddy Day:
Since teddy bears are a universal favorite, the partners gift each other teddy soft toys or teddy souvenirs to let them know that this teddy will always remind them of their love. Celebrated on 11th February, the presence of the teddy will tell them that they will forever be with each other even if there are distances apart.
Hug Day:
This day, you can actually hug your partner and tell him/her how immensely you love them and express love, which is beyond words.
When Is Hug Day 2017?
This day is celebrated on 12th February every year, a perfect day to create lifetime memories. It is the friendliest and the most adorable, simple and cutest way to say that you love your partner and are lucky to have him/her in your life.
Now that you know what each day means, we have given you more reason to enjoy. So, do not be shy – express your feelings to your loved ones because someone rightly said love is the most magical feeling in the world. Happy Valentine!
From a passionate squeeze to a friendly hug, hugging is undoubtedly the universal language of friendship, love, and comfort. While hugging seems to be the second nature of some people, there are some others who require some kind of gentle persuading before they give a hug to anyone. Either way, it's a highly positive act between two individuals. No wonder that there's a day specially dedicated to comforting and loving gesture – celebrated as Hug Day!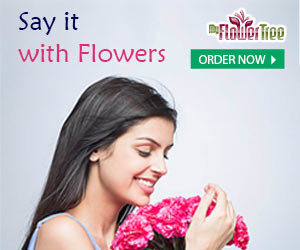 When Is World Hug Day Celebrated?
Hug Day, the annual event that's devoted to hugging, is celebrated on the 21st of January every year. It was Kevin Zaborney who created this day. It was first celebrated in the 1986 on January 21 in Michigan, USA. There are several other nations (like Russia, Canada, and China) also, which observe this holiday. The whole idea behind celebrating this day is to motivate one and all to hug friends and family more often.
History of Hug Day
Zaborney came up with the idea of celebrating this day in the year 1986 and it was a part of the Calendar of Events of Chase (a friend of Zaborney's and the granddaughter the specific publication's proprietor).
The reason why Zaborney selected January 21 is the fact that it was between Christmas and New Year and Valentine's Day – he found that people generally felt in low spirits during this time. He hoped that celebrating a day like this would lift up their moods.
Reasons to Celebrate Hug Day
If you think, the idea of celebrating Hug Day is strange and not sensible, you are wrong. What's the importance of this day or rather what are the reasons to be a part of Hug Day? Well, do you need a reason at all to hug your loved ones? Anyway, it's a fact that hugging has many amazing mental and physical health advantages.
We all know that hugging is great at improving relationships, but did you know that it is also great for relieving existential anxiety? Lots of hugs and cuddles not only result in a satisfied relationship, but also can be a lifesaver at moments when you are in panic.  Hugging gives people the warm-and-fuzzies by which we mean oxytocin. This action is capable of stimulating the neurotransmission that is responsible to promote the feelings of contentment and trust while reducing stress. Furthermore, frequent hugs between partners and higher oxytocin levels have been associated with lower blood pressure.
With these many reasons, you don't have to think twice to celebrate a day wherein you can hug anyone you love and feel better both mentally and physically.
Hugs have always had a way to communicate several emotions devoid of the need to speak. If you are the kind of person, who finds it difficult to express your emotions verbally, hug is what you need. Happy Hug Day!